Emmitsburg Bike Culture On The Cusp
By Bruce Cohen - November 3, 2014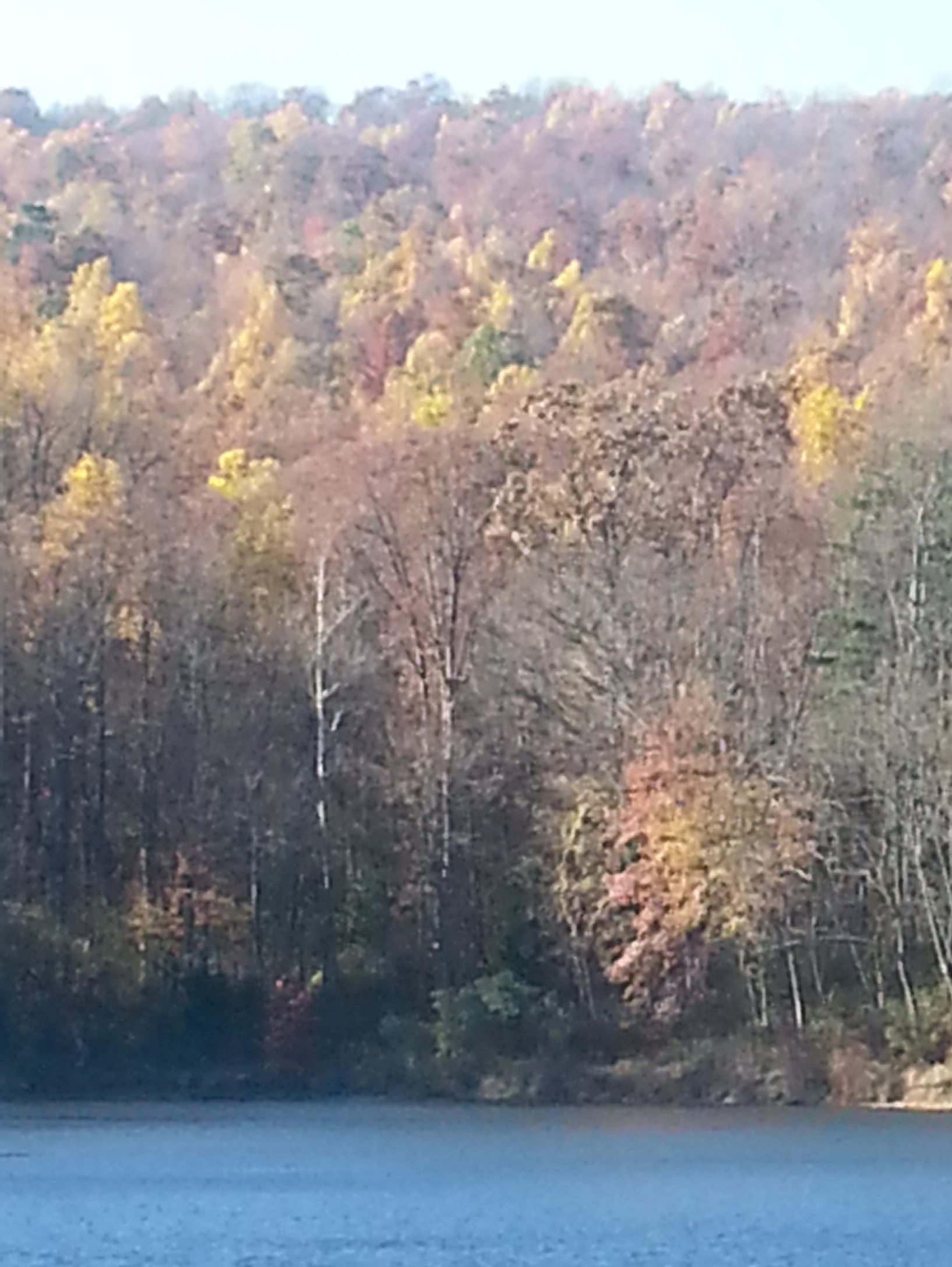 For a small Maryland town, Emmitsburg has big plans; just ask Town Commissioner Tim O'Donnell.  Tim has been promoting bikes in Emmitsburg for transportation, recreation and especially economic development.   Located on the edge of the piedmont, with Catoctin Mountain just outside of town, Emmitsburg is a nexus for bike networks.  Several road rides come through Emmitsburg each year, bringing tourist dollars with them to the established town center based on local small businesses. Surrounding the town center are pocket neighborhoods connected by major roads, like MD 140 (Main Street) and US 15 ALT (Seton Avenue).  Bike routes and trails are needed to bring the town together by bike.  As a bedroom community to Frederick, Washington and even Baltimore, Emmitsburg is focusing on short distance bike trips versus longer commuter trips. Like other towns, the bike trend has had a slow start in Emmistburg, but at least the seeds are planted. As the development of the area's bike network will take some time, quicker success has been found in the natural surface trail system on the slopes of Catoctin Mountain.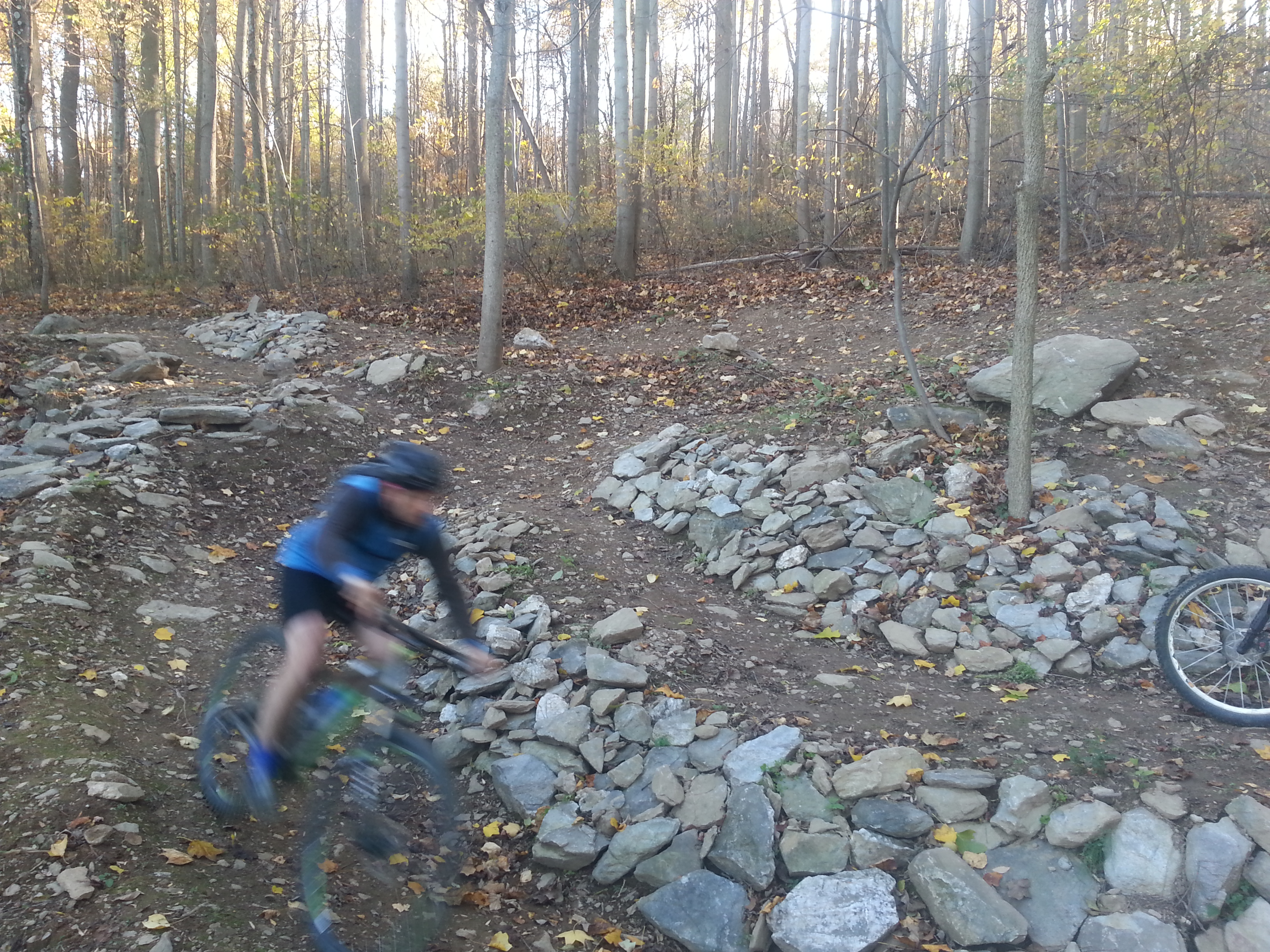 Enter trail maestro Austin Steo and The Trail Conservancy.  Steo is known for such other trail masterpieces as Rosaryville State Park and Fairland Regional Park. With a more rocky canvas to work with, the Trail Conservancy is developing a classic stacked loop system complete with rolling rock gardens, Appalachian armoring, and exposed slickrock.  Like our ride in Fairland, Austin took me for a guided tour of his latest creation on a Sunday afternoon.  (During hunting season, this area is only open to mountain biking on Sundays.)  We started at Rainbow Lake (picture above), crossed the dam and were immediately on single track.  The flow trail took us down the valley and back across Hampden Valley Road where the climbing began.  This side of the road was mostly constant, but not impossible, rock garden with in-sloped turns at the switchbacks.  Heading downhill toward Annandale Road, we passed through The Vortex, a mountain bike playground of in-sloped turns, ledges and armoring leading to a log ride (picture right and below).  This section alone is worth the hour's (plus) drive from Baltimore.  Heading back to the lake, we had just enough time to do one more loop of twisting climbs and flowing downhill.  The sun set before I could explore the other trails in the area.  I guess I'll just have to come back…
If you're interested in riding Emmitsburg, the MORE Board of Directors will be out for a ride this Sunday, November 9th.  Check their website for schedules.  The current trail system reflects three years of work, including planning and construction. When complete, the trail system will feature approximately 20 miles of multi-user single track trails with connector trails to the town of Emmitsburg.