//NOTE: KEEP MOBILE PADDING SHOULD BE DONE PER SUB SECTION IN THIS COLUMN ?>
Ride for Your Life
Date: Saturday, November 19
Time: 9:30am - 1:30pm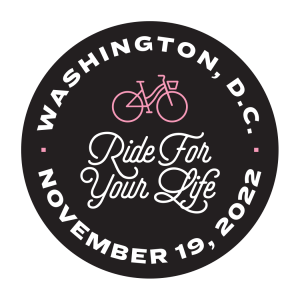 Ride to Congress in Memory of Sarah (Debbink) Langenkamp
 Our roads exists for everyone. It's time for Congress to take action and work to prevent cycling deaths.
Join us on Saturday, November 19th 
(staging at 9:30 a.m., departure at 10 a.m.) for a ride to Capitol Hill as we urge Congress to fund safe biking infrastructure and improve truck safety.
Register Now! http://www.trekbikes.com/rideforyourlife