7 Awesome Bike Apps to Download Before Your Next Ride
By Bruce Cohen - August 21, 2015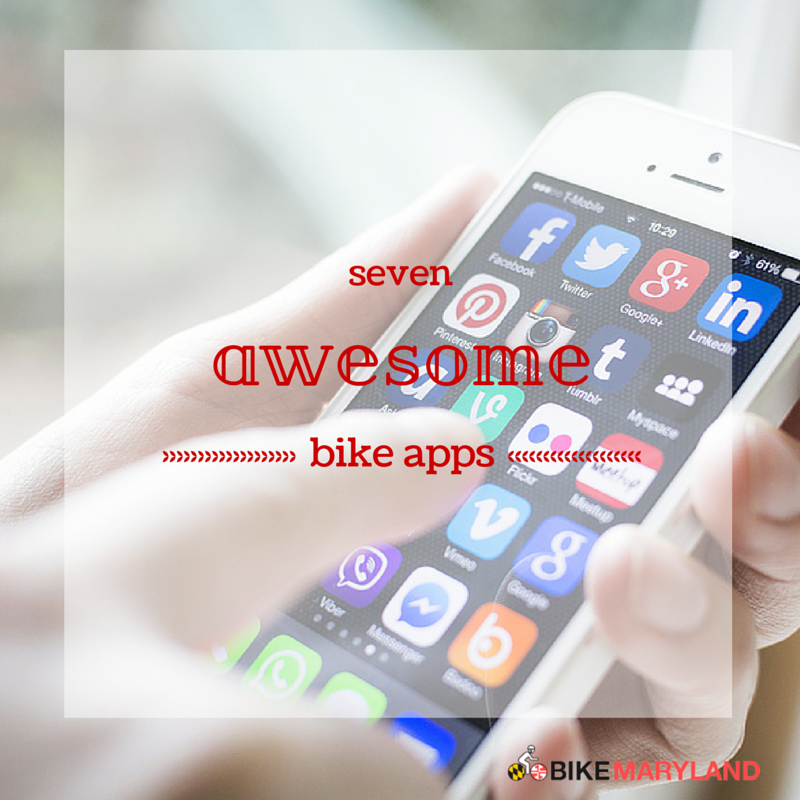 If you are like most people, your smartphone is practically attached to your hand. But when you are out on a bike ride, you need both hands free to hold those handlebars. While this can give your phone a rest, you can also decide to make it do some work for you while riding. In this post, I'll share with you 7 bike apps that you should download.
Strava– This app can be used to track your mileage, speed, pace, and elevation. You can share your ride with friends and cheer each other on when you have hit a milestone like climbing a hill or riding at your fastest pace on a certain road.
Road ID– This app is the digital version of their popular ID bracelet. It displays emergency contact info and other important information (like medicine allergies) on your lock screen. The info on the screen will allow someone who finds your phone to call your loved ones and make sure you don't get any medications you may be allergic to.  And there is  an option to let friends or family know when you are out on a ride so they know where you are if something happens.
First Aid for Cyclists– Although this is a UK based app the information is still relevant. If you are out on a ride and get hurt or someone with you is hurt, this app will show you how to handle that situation until help arrives.
Cyclemaps–  This is a nice alternative to Google maps app. You will never get lost again. It will reroute you if you get off track. How wonderful is that! This app is designed by cyclists for cyclists. Simply plan your route, hop on your bike and go!
TrailLink– TrailLink is the ultimate trail-finder app for all outdoor enthusiasts. Enjoy full-length trail descriptions, reviews, photos, and detailed trail maps not found anywhere else! (from website)
Instagram and Twitter– Although these are not bicycle specific apps, they belong on your phone to capture all of the great views and scenery you will see on your ride. Plus you can follow Bike Maryland to see what is going on in and around Maryland. Follow us @bikemaryland on Twitter and Instagram #bikemaryland
Now that you have these apps downloaded, it's time to get on your bike and ride!